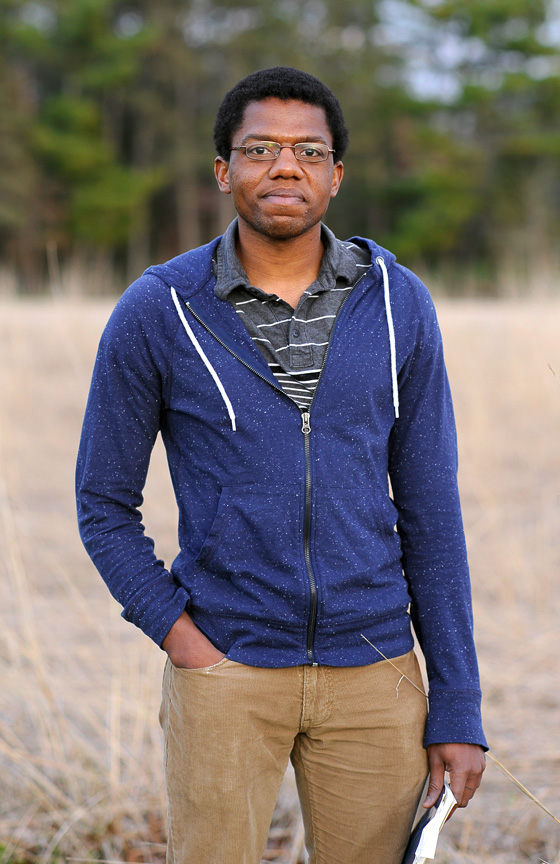 Bernard Grant
Bernard Grant is a doctoral student at the University of Cincinnati, where he is a Yates Fellow. He has received fellowship and residency support from The Anderson Center, the Jack Straw Cultural Center, Vermont Studio Center, Sundress Academy for the Arts, and Mineral School.He's the author of two prose chapbooks, Puzzle Pieces (Paper Nautilus Press) and Fly Back at Me (Sundress Publications), and his stories and essays have appeared in Crab Orchard Review, New Delta Review, The South Carolina Review, The Chicago Tribune Printers Row, Day One, and many other venues.
Praise for Bernard Grant
Bernard Grant's stories are compassionate, deeply perceptive explorations of what happens to people who can't move forward. Trapped by circumstance, by past traumas, by themselves, his characters manage to hope for different lives, even as they accept that they probably won't get them. They speak to each other, and to us, in ways that are simultaneously complex and straightforward, but always believably, and inevitably poignantly. These are quietly unsettling stories that sit uneasily in your heart long after you've finished them.
— Suzanne Berne, author of the Dogs of Littlefield, The Ghost at the Table, and Crime in the Neighborhood